A Behavior-Based Assessment and Interviewing Process
Schedule An Onsite or Live Online Workshop Tailored To Your Organization's Needs
"Workitect Provided Useful Tools That Can Assist All Levels Of Managers." Tom Bledsoe, Regional HR Manager, Quality Health Strategie
The Learning Objectives Of The Workshop Are To Help Participants:
Understand the importance and impact of effective selection interviewing
Learn how to use a Position Description and a Competency Selector to determine which competencies to assess in selection interviews
Learn how to conduct Workitect's Structured Event Assessment Interview (BCAI)
Learn how to deal with problems encountered when interviewing (BCAI)
Learn how to score the BCAI for competencies
Learn how to compare candidates and make a selection decision
Who Should Attend
Executives, managers and team leaders in line or staff functions who are responsible for interviewing, assessing, and selecting internal or external candidates for positions.
The program will be particularly useful to participants from organizations with competency models in place or planned.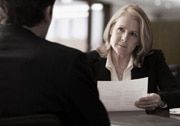 Summary
This one-day workshop teaches participants to use a competency-based process to conduct a structured behavioral interview and assess an individual's competencies. This assessment process can also be used to collect data for developmental coaching and career counseling.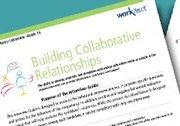 Competency Interview Guides
A set of Workitect's Competency Interview Guides is included with the program materials.
Learn more
Interviewing For Competencies – One Day Agenda
To improve each person's performance in terms of their position-specific competencies, and the organization's overall performance against those competencies, through feedback, coaching and training.
8:30 AM Introduction
What to select for
Business purpose of selection; the cost of a bad selection decision
Selection interviewing in the context of the selection process
Research on what kinds of selection interviews are valid
Introduction To Competencies And Competency Models
Determining Selection Criteria
Using a position description with the hiring manager
Using a Competency Selector to identify competencies to assess
Focusing on a manageable set of competencies to assess
Organizing The Selection Process
Determining what to assess outside of interviews
Preparing a selection interviewing plan
Introduction To Behavioral Interviewing
The Behavioral Competency Assessment Interview (BCAI)
Overview of the Interview
How to start an interview
How to probe an event
Practice interviews
Managing problems in selection interviews
Scoring The BCAI
Note taking guidelines
Using a competency rating scale
Comparing Candidates And Making A Selection Decision
5:00 PM Adjourn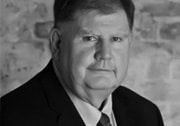 Richard Gerlach
Senior Consultant with thirty years of experience in management and executive development, training, human resources, and organization development. Formerly, held senior leadership positions with Ryder System, Inc. (Group Director-Organization Effectiveness and Human Resource Development), Pabst Brewing Company and Ryan Homes, Inc. Has extensive experience in developing competency based performance management, selection, assessment and management development processes. Is the lead instructor for Workitect's Building Competency Models workshop. Master's Degree in Management from the University of Southern California and Bachelor's Degree in Finance from Western Michigan University.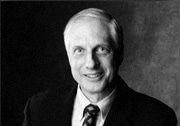 Dr. Richard Mansfield
Senior Consultant with expertise in competency based job analysis, skills assessment, management development, selection, survey design and course development.  Formerly was Director of Research for McBer & Company / Hay Group, Vice President of The Altwell Group, and Chairperson, Educational Psychology for Temple University. Ed.D degree in Human Development and A.B. degree in Social Relations from Harvard University. Co-authored the book "The Psychology of Creativity and Discovery" and has published numerous articles.