OUR TEAM
Competent Consultants with Practical Experience
We draw on a full-time staff and a consortium of talented competency modeling consultants, organizational development consultants, facilitators, trainers, instructional designers, industrial/organizational psychologists, communications specialists and graphic designers. Key people include: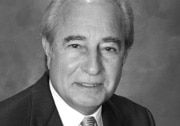 Edward J. Cripe
President
Ed has over thirty-five years of experience helping companies effectively utilize their organizational and human resources. His experience includes senior consultant roles with Merit Group, Inc., Kaset International/Achieve Global and McBer/Hay Group, plus corporate positions as director, training, organization development and quality for Ryder System and director, human resource consulting, training and organization development for the Bendix Corporation (now Honeywell International). He also worked for NASA as a Presidential Interchange Executive. Co-author of "The Value-Added Employee". Ed holds a M.B.A. degree in Human Resources and Organizational Behavior from Indiana University and has completed doctoral level studies at the University of Michigan. He is located in our Fort Lauderdale office.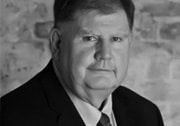 Richard R. Gerlach
Vice President, Consulting Services
Richard has over thirty years experience in management and executive development, training, human resources, and organization development. He has held senior leadership positions with Ryder System, Inc. including Group Director-Organization Effectiveness and Director-Human Resource Development. Previously he created and led the human resource development functions for Pabst Brewing Company and Ryan Homes, Inc. Dick has extensive experience in developing competency based performance management, selection, assessment and management development processes. He is also experienced in the areas of organization/culture change, measuring and improving employee engagement, and team development. He is a skilled facilitator experienced in working with senior executive teams. Dick received his Master's Degree in Management from the University of Southern California and his Bachelor's Degree in Finance from Western Michigan University. His office is in Fort Myers, Florida.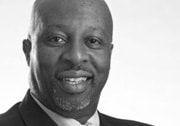 Walt Hogan
Consultant
Walt has over twenty-five years of providing organization development and human resource development interventions, designed to improve performance in the workplace. He has coached, facilitated and trained extensively in the fields of leadership and management development, as well as team development. His expertise includes executive coaching, group facilitation, customer service, corporate mentoring, competency modeling and diversity/inclusion training. Walt has worked with executives and senior managers in both state, local government and private industry. As a senior manager for a multinational telecommunication company he led many OD and HRD initiatives globally. Walt is a graduate of Strayer University and has a Master's in Human Resource Development from Marymount University. At George Washington University he received a certification in Leadership Coaching. Walt is an adjunct professor at Northern Virginia Community College. His office is in Falls Church, Virginia.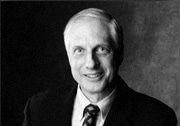 Dr. Richard S. Mansfield
Senior Consultant
Richard has over thirty years of experience in competency based job analysis, skills assessment, management development, selection, survey design and course development. Richard has held positions as vice president of The Altwell Group, director, research for McBer & Company / Hay Group, chairperson, Educational Psychology for Temple University. He received an Ed.D degree in Human Development and an A.B. degree in Social Relations from Harvard University. He co-authored the book "The Psychology of Creativity and Discovery", "The Value-Added Employee" and has published numerous articles. He is located in Boston.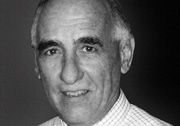 Michael A. Schick
Consultant
Mike has over 25 years of experience helping organizations improve individual and organizational performance through training and development solutions. He specializes in designing, developing, and implementing competency based learning systems with a demonstrated track record of improving the skills of individual contributors, frontline supervisors and managers. He has been a senior instructional designer for Arthur Andersen (Accenture) and Manager of Instructional Design and Training for Tenneco. With Ryder System, Inc. he was Manager of Instructional Design, Manager of Operations Management Training, and Group Manager of Performance Effectiveness. Mike received a Master's Degree in Instructional Development and Technology from Michigan State University and a Bachelor's Degree in Radio &Television Productions from Oral Roberts University. He works out of our office in Fort Lauderdale.
What Our Customers Say
---
"Richard is very knowledgeable and has an engaging style. Exceptional Training!"
"Workitect helped me immensely in organizing and formulating a business case and return on investment for competency models. Dick challenged me appropriately to prioritize the roll-out of competencies in our organization."
"Very effective trainer provided very useful information, very knowledgeable and great facilitator."