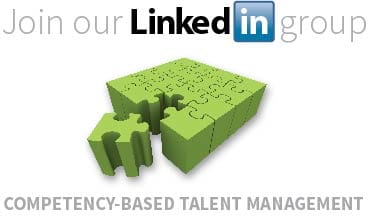 Competency modeling has received its fair share of criticism over the years, particularly with respect to the level of complexity involved in the process of adapting these models to the many HR-related needs of large organizations. There's no denying that developing customized competency models that can be applied across many HR applications and a growing multitude of job roles is an arduous challenge; one that requires time, resources and commitment.
Yet, as many organizations continue to focus on education and experience when assessing candidates for a job role, more and more studies show that acquired skills and past experience no longer support organizations' need to adapt to a modern, rapidly changing, global environment. As groundbreaking technologies make their way into our professional lives at a pace faster than most companies can adapt to, can the simple fact of having learned a certain skill – often years, if not decades, prior – guarantee a company's future success?
Online resources and public workshops, such as our 3-day Building Competency Models workshop, are effective at educating and training individuals and small teams on the benefits and process of developing job competency models and HR applications. But large organizations tend to deal with very complex and unique issues, and each situation is difficult to address with generic documentation or in a public workshop.
A truly customized program caters to the special needs of an organization, with one-on-one or small group consulting, highly technical competencies, and solutions to address unique organizational issues.
Furthermore, a customized consulting approach can better evaluate and improve on past or existing model building approaches. By focusing on the strategy and implementation of specific applications, companies gain a superior edge in achieving synergy across teams, and ensure consistency in applying model-building methodology.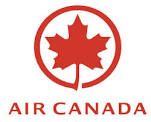 Case in Point: In late 2012, this large Canadian-based company looked for a consultative competency-modeling workshop that could be built upon its own internal data, and tailored to different segments of its HR department, for a variety of applications. It was also seeking guidance on current best practices for organizations with similar challenges.
Their performance management program already included competencies, but the company was hoping to use Workitect's dictionary and resources to further refine its models by job role (individual contributor, manager, director level) and branches (sales, marketing, law, finance, human resources, etc.), in addition to separating competencies between generic levels and specialty jobs.
Their competency model had been developed for performance management applications, with 5 core and 17 branch competencies, through a 360-review process for leaders. The response from this process had however been slightly negative and as such, the HR team had been given the mandate to remove 'behaviors' from performance management. This eventually resulted in competencies being officially removed from all performance management assessments the following year.
A few years later, the company decided to re-introduce 'behaviors,' but this time by incorporating Leadership Competencies and Corporate Values into its performance management program. Competencies were developed in house, and some branches even launched their own competency-based initiatives. A specific group hired consultants to develop branch competencies by level and use assessments, while another moved to implement a series of workshops focused on the development of leadership skills, based on the Learning Organization theory (The Fifth Discipline, Peter Senge).
However, these leadership competencies were not correlated to the many HR applications, and the company was then looking for experienced consultants to help integrate its HR processes to all aspects of workforce management: recruiting, performance management, professional development, succession planning, etc.
When the company came to us at Workitect, the team was already equipped with a project plan and timeline. The company requested that the workshop be customized to ensure that its HR professionals gained a thorough understanding of various competency modeling approaches, but also that, from a recruiting perspective, they learned how to extract critical competencies required for positions from the intake session with hiring manager, as well as how to select the right behavioral competency questions for interviews.
In order of priority, the company wanted to focus on:
Succession planning
Leadership development
Assessment and selection decisions
360° feedback instruments
Training design and development
On boarding
Performance management, review and appraisal
The company also requested consulting on using competency models to the benefit of optimizing client consultations and interventions, e.g., rightsizing, learning programs, job descriptions, leadership development, employee/candidate assessment, etc.  The company needed to provide its key players with a 'toolkit' that could be used for designing processes and solutions for its clients.
Process
Using the basis of our 3-day competency-modeling workshop, we modified the content to focus more on the implementation and integration of various competency-modeling approaches to different applications within the organization.
Twelve participants attended the workshop; 1/3 of which were HR advisors, 1/3 covered key areas such as recruitment and talent acquisition, and 1/3 focused on development and succession planning. This group covered the entry and employee lifecycle within a company.
Using select generic competencies from the Workitect dictionary, the team focused on defining key competencies that were suited to their needs and reality, including:
Providing motivational support
Fostering teamwork/empowering others
Interpersonal effectiveness (influence)
Analytical/forward/Strategic thinking
Fostering innovation
Customer/Results orientation
Decisiveness and self-confidence
Adaptability
Flexibility
Personal accountability
Personal credibility
Implementation
The implementation process was handled internally, with Workitect's consulting advice and plan. The company began the process with live sessions to senior management teams, followed by "people manager" training, both with very positive feedback from attendees.
Let Us Help You
Workitect is a leading provider of competency-based talent development systems, tools and programs. We use "job competency assessment" to identify the characteristics of superior performers in key jobs in an organization. These characteristics, or competencies, become "blueprints" for outstanding job performance. Competencies include personal characteristics, motives, knowledge, and behavioral skills. Job competency models are the foundation of an integrated talent management system that includes selection, performance management, succession planning, and leadership development.

To learn more about our products and services, and how competencies and competency models can help your organization, call 800-870-9490, email edward.cripe@workitect.com
or use the contact form at  Workitect.
©️2019, Workitect, Inc.