On-Site and Live Online Custom Workshops
To speak with a consultant about an on-site or live online program that can be tailored to your needs:
call 8oo.870,9490, complete this contact form,
or email info@workitect.com
Benefits
• Faster application and transfer of learning
• Tailored to your needs—We work with your team up front to fully understand your organization objectives, and timeframe.
• Flexibility to blend consulting with training
• A confidential environment in which your team can explore immediate application of our processes
Live Online Delivery Options
Option 1: Modified Building Competency Models workshop to include technical competencies followed by one day of implementation support.
Option 2: Building Competency Models workshop followed by one-day of implementation support.
Option 3: Workshop customized to needs of the organization.
Guided Launch of Competency-Modeling Project
On-Site Workshops Have Been Conducted for These Organizations:
| | |
| --- | --- |
| Abarta Inc | Air Canada |
| A.T. Cross | Belize Social Security Bureau |
| Braskem | Brigham & Women's Hospital |
| Canadian Automobile Assn | City of Las Cruces, NM |
| City of Scottsdale, AZ | Covidien, Inc. |
| Etisalat, Nigeria | Franklin Templeton |
| General Services Administration | Google |
| John Deere | Mary Kay |
| Nebraska Machine Corporation | State of California |
| U.S. Department of the Treasury | U.S. Department of the Interior |
| U.S. Department of Defense | United Stationers |
| Whirlpool Corporation | |
Live Online Workshop
Limited Enrollment – Register Now!
Learn how to build job competency models while building one for your organization with training and consulting assistance from a Workitect consultant.
January 16-18, 2024
• Day 1 and Day 2 sessions will be 9:00 AM – 12:00 PM and
1:00 PM – 4:00 PM EDT.
• Day 3 will be 9:00 AM – 12:00 PM EDT.
• The program will be conducted using Zoom conferencing.
Program fee: $2,100 per participant, 10% discount for two or more participants from the same organization..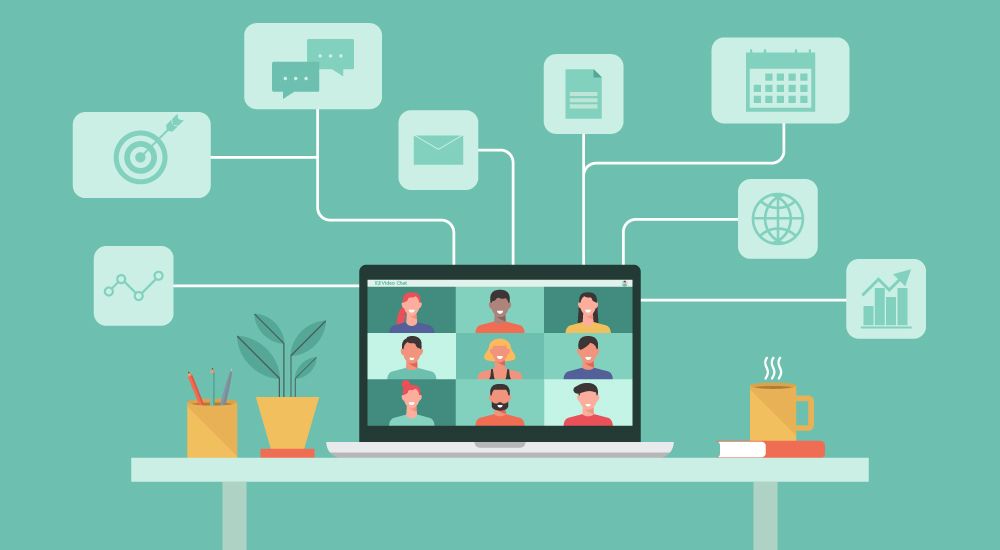 Built on best practices and decades of research, Workitect offers the most powerful competency framework available today. Learn how to develop and implement models within your organization to align your business strategy with your talent strategy.
Building competency models or updating existing models
Develop competency models and competency-based talent management applications
This Workshop Gives Participants A Six-Step Process To Developing Their Own Competency Models Without External Assistance.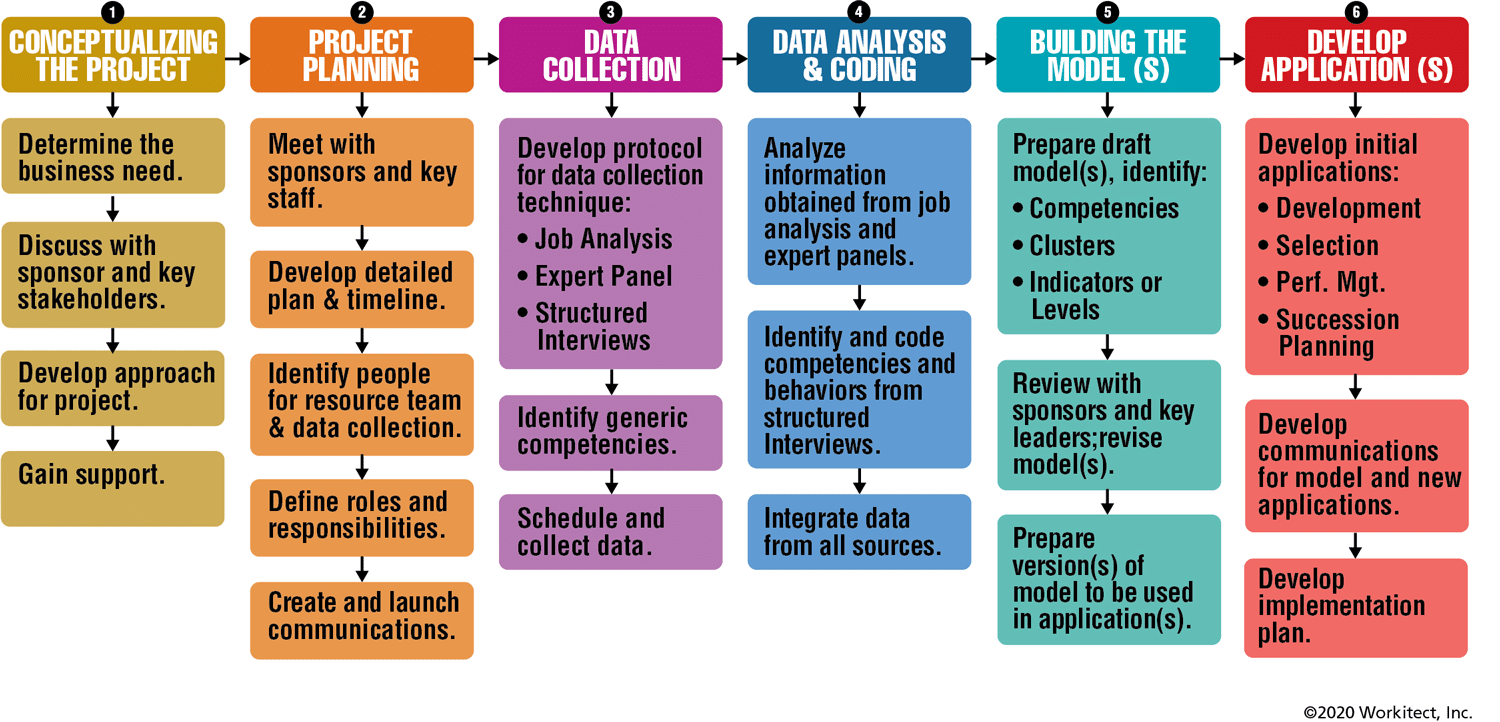 As a result of attending this workshop, participants will be able to:
Plan a competency modeling project
Communicate and gain support for the project
Chose from alternative methods for building single competency models and one-size-fits-all models
Build models for multiple jobs in an organization
Use resource panels to collect data
Conduct structured key event interviews
Analyze and code interview transcripts, and write job models
Develop HR applications for talent management, assessment, selection, succession planning, development, and performance management
Use Workitect's licensed competency dictionary (if purchased separately)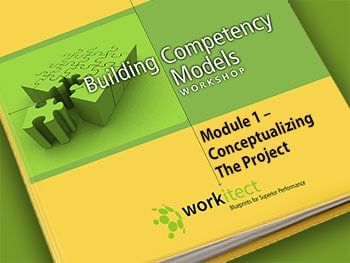 Module 1 – Conceptualizing the Project
Business need and need of the sponsor. Developing an approach – single job model, one-size-fits-all, or multiple jobs. Gaining the sponsors support.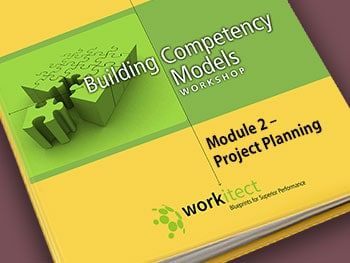 Module 2 – Project Planning
Stakeholder analysis. Structure of the project plan. Complete project planning worksheet on own project. (Revisit and update after Module 5, review and receive feedback and advice from consultant instructor).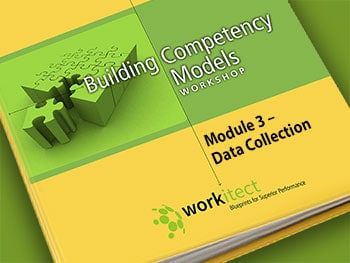 Module 3 – Data Collection
Data collection tasks. Primary data collection methods – job analysis, key event interviews, resource panel. Secondary data collection methods. Complete data gathering exercises.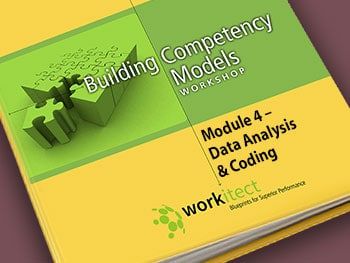 Module 4 – Data Analysis and Coding
Analyzing data from job analysis and structured event interviews. Integrating data from all sources. Target data exercise. Coding exercise. Analyzing data from resource panels.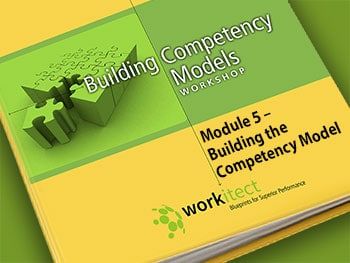 Module 5 – Building the Competency Model
Select a set of competencies. Using a generic competency dictionary. Create behavioral indicators. Identify clusters. Prepare draft of model. Review with sponsors.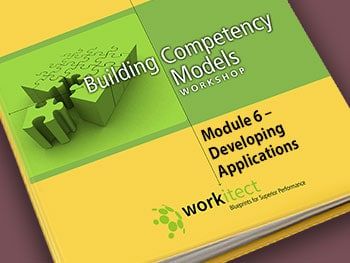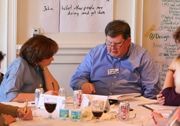 Receive Individual Consulting Help in Workshop
Each participant has an opportunity to review his/her back home project plan, implementation plan, challenges, issues, etc. and receive consulting help from a Workitect consultant/instructor during or after the workshop.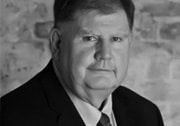 Richard Gerlach
Vice President, Consulting with thirty-five years of experience in management and executive development, training, human resources, and organization development. Formerly, held senior leadership positions with Ryder System, Inc. (Group Director-Organization Effectiveness and Human Resource Development), Pabst Brewing Company and Ryan Homes, Inc. Has extensive experience in developing competency based performance management, selection, assessment and management development processes. Is the lead instructor for Workitect's Building Competency Models workshop. Master's Degree in Management from the University of Southern California and Bachelor's Degree in Finance from Western Michigan University.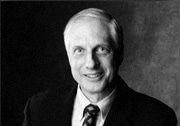 Dr. Richard Mansfield
Senior Consultant with expertise in competency based job analysis, skills assessment, management development, selection, survey design and course development.  Formerly was Director of Research for McBer & Company / Hay Group, Vice President of The Altwell Group, and Chairperson, Educational Psychology for Temple University. Ed.D degree in Human Development and A.B. degree in Social Relations from Harvard University. Co-authored the book "The Psychology of Creativity and Discovery" and has published numerous articles.
What Participants Say
---
"

Competency modeling

is an essential process for all organizations. After completing this workshop, I feel well equipped with the knowledge and skills to help communicate, develop, and implement

competency models

for our organization."
"Richard is very knowledgeable and has an engaging style. Exceptional Training!"
"After participating in Workitect's Competency Modeling Workshop, I know that I can go back to the job and implement the process with competence and confidence."
Read reviews from the 1,500+ graduates of this program.
(with name, title, and organization)