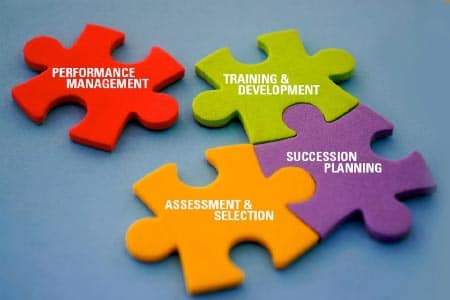 The challenge with any corporate succession plan is ensuring its adaptability to the dynamic nature of the actual succession process, as well as the shifting demands of a given position. Translation: gaining a baseline assessment of your internal candidates, truly understanding the talent pool, avoiding the myths associated with the process, and implementing the right competencies once the requirements for a position have been determined.
Of course, as with any plan, the hardest part is execution. Have you tested your selection process recently?
The myths surrounding succession plan failure
There is a common misconception of how to go about the business of succession planning, and top management and board members are often quick to assume that they cannot truly find a viable successor from inside their organization. This often leads to several myths, including:
External candidates are more exciting and/or promising
The successor has to be ready "now"
What worked in the past will work in the future
In such scenarios, it is frequent to observe that failure with succession planning has nothing to do with the competencies of employees, but with the company's establishment and assessment of these very competencies.
Look far and wide
The first step is, of course, to identify the competencies of the top performers in each job, ensuring that the competencies match the responsibilities of the job. Once the requirements for a given position have been determined, you must gain a baseline assessment of your internal candidates. Avoid focusing on favorites or those who have been high performers in their current role – this is not always indicative of how they will do in the future.
Instead, look wide and deep to better understand the talent pool within your organization. It is critical to create and continually refocus a succession plan on the moving target – that being the knowledge, skills and abilities (competencies) the successor for any role will need in order to succeed. It is only at this point that you can begin to make decisions about candidates.
You can read more about this topic in the article "Succession Planning: How To Do It Right" on Forbes.com.
To learn more on how we can help you design a competency-based succession plan, please visit our webpage.

To learn more about our products and services, and how competencies and competency models can help your organization, call 800-870-9490, email info@workitect.com
or use the contact form at  Workitect.
©️2019, Workitect, Inc.