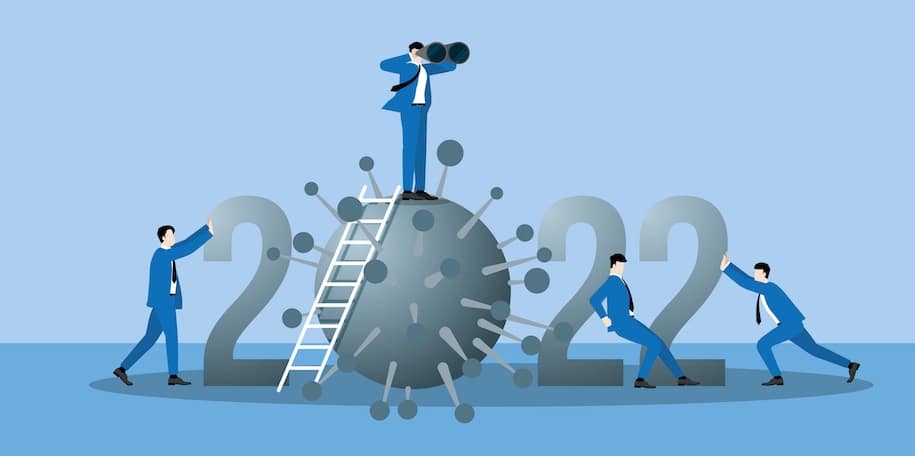 Coming out of the COVID-19 pandemic has drastically changed the way we have to now function as a business. The relationship between employer and employee has changed dramatically over the course of the pandemic. Organizations have to work harder and be more thoughtful to attract and retain top talent.
Best practices for retaining talent still apply in our current situation. Retaining our most talented employees will always be a necessity and a challenge. How employees are treated now will determine their loyalty to your organization and their desire to stay with it. And so, the following may be still helpful to you. Here are several different, but complimentary, viewpoints about factors influencing a person's decision to join and stay with an organization.
The organization demonstrates ways in which it will:
Challenge them with compelling work.

Aid their personal growth.

Support their career advancement.
In an economy of low unemployment, it is difficult for organizations to find and keep the most qualified candidates for open positions. So difficult, that some companies are paying relocation expenses of hourly workers to staff manufacturing plants. This reflects the scarcity of talent in many job categories and demonstrates the importance of retaining the talent you now have.
The Employee's Perspective
There have been a lot of articles written about what it takes to keep employees (see below). Our experience is that people stay with an organization when these factors exist:
a) The organization is successful. It is meeting its financial goals. It is a good place to work. Good work environment. Ethical business practices. Has a good reputation in the community and the industry. You are proud to work here.
b) Friendly colleagues. Fulfilling work. Moderate stress. You have a good boss with a genuine interest in helping you advance or achieve your career goals. You receive honest and helpful feedback. There is plenty of opportunity for personal development. You look forward to going to work every day – or almost every day.
c) Competitive compensation and benefits. Job security – if your company is acquired or merges with another company, or the economy weakens, will you be OK? Will your company treat you right? Could you be a victim of a merger, being acquired? You're reasonably confident in your financial well-being.
________________________________________________________________________________
Case Study:

How
a Company with a 97% Retention Rate Retains
Talent
Attracting top Millennial and Generation Z talent seems to mystify so many employers. And even more perplexing, especially in a labor market that continues to tighten, is retaining top Millennial and Generation Z talent.
Things Top Talent Want in a Job
a) Better Boss
Top talent wants a boss who demonstrates care. Caring bosses invest time to get to know the hopes, aspirations, dreams, and even the families of those they lead.
b) Brighter Future
One of the top three things Generation Z looks for in an employer is professional development opportunities.
Top talent have a proclivity to be future oriented. A strong indicator that someone might be a top performer is they will ask future-focused questions like these during a job interview:
How will this role/organization/employer…
prepare me for future opportunities?
challenge me?
develop me?
grow me?
Top talent is drawn to employers that can clearly and confidently highlight the ways in which the organization will challenge them with compelling work, aid their personal growth, and support their career advancement.
Number one and two correlate with the view of Patty McCord's, the former Chief Talent Officer of Netflix, that talent density (better bosses) and appealing challenges (brighter future) are the strongest elements to attract and retain talent.
c) Bigger Vision
Seventy-five percent of Generation Z (and 70 percent of Millennials) want their work to have meaning. And Millennials are more likely to stay with an employer longer if that company "regularly engages in social issues."
_____________________________________________________
Tools: A Set of Four Integrated Components for Attracting, Developing and Retaining Talent

All materials incorporate 35 foundational and leadership competencies that have been developed and tested over 40 years.
An intellectual property license permits organizations to:
Personalize and customize content

Enhance applications by adding unique criteria
Resource Guides for Developing Competencies
Create derivatives of any part of this 280-page workbook, which includes nine exercises and forms to help people identify specific competencies to target for development and create development plans.
This is a web-based, on-line version of the Career/Competency Development Guide, containing comprehensive employee development and coaching tools with direct links to developmental resources. It provides an efficient and cost-effective way for people to develop and acquire new competencies needed to achieve personal or career goals.
Competency Interview Guides provide an easy-to-follow format for structured, behavioral-based interviews. Each Guide, with specific questions related to the competency, makes it easy for the hiring manager or interviewer to collect behavioral examples about a candidate's relevant work experiences and accomplishments.
The Competencies: Thirty-five core, leadership, and foundational competencies with definitions and behaviors, described in levels by job role (professional/specialist > supervisor/manager > director/executive) and levels of proficiency (basic > proficient > advanced).These companies have licenses to use these tools:
These companies have licenses to use these tools:
Amyris, Barrie, BOK Financial, Central Pacific Bank, Charles Schwab Corporation, CubeSmart, Eagle River Credit Union, LinkedIn, Luckie & Company, Missouri Employers Mutual Insurance Company, Omnicell, Pepsi, Phoenix Contact, PGA Tour, TIBCO
Learn More
Strategies to attract and retain talent in 2022's tight labor market. BenefitsPRO
Ceridian Pulse of Talent Report: Burnout Impacting Majority of U.S. Workforce.
How Learning and Development Can Attract—and Retain—Talent. SHRM
Retaining Talent: A Guide to Analyzing and Managing Employee Turnover
SHRM (43-pages)
Attracting and Retaining the Right Talent
McKinsey
Developing a Competency-Based Career Pathing Process
It's Your Career Development – So Who Should Be In The Driver's Seat?
The New Reality: Career Streams vs. Career Ladders

For additional information, call 800-870-9490, email edward.cripe@workitect.com
or use the contact form at Workitect.
©️2022, Workitect, Inc.