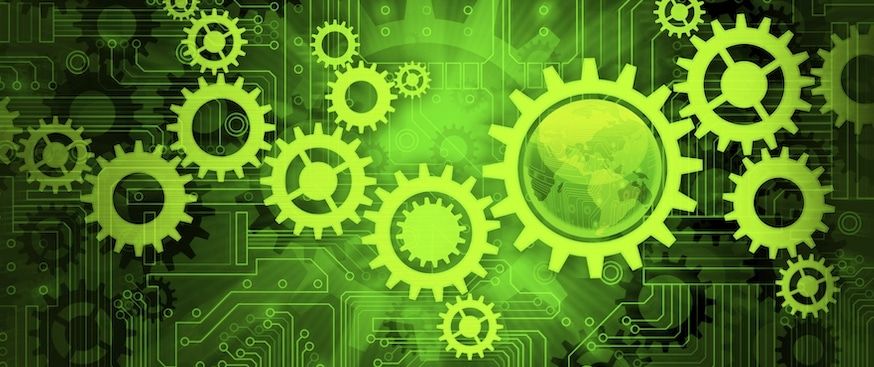 It is probably safe to assume that, unless we are mentally or psychologically challenged, each of us wants to improve our performance and the competencies that will help us perform. So why is it so difficult for organizations to achieve high levels of individual and organizational performance? There are many factors that influence performance. The development of competencies is, in a broader sense, also about improving performance. As employees and managers working to build additional competencies, it may be helpful to understand some of the key concepts about performance improvement and management.
"Systems thinking" has been found in recent years to be a good way to analyze and solve human and organizational performance problems. Books such as 'The Fifth Discipline" and "Improving Performance" have helped foster this belief. We can think about each of us being a human performance system. This graphic depicts the various components of this "system in which we receive inputs, and then utilize our competencies to generate outputs.
In a business setting, the inputs we receive come from our customers and environment, internal or external. We also need clear direction on what is required, access to resources and minimal interference. As the performer, we need the necessary competencies (which include attitude and motivation). There needs to be appropriate consequences for our output. We should receive positive consequences or rewards, e.g. a pat on the back for "doing it right" and negative consequences for not doing it right. The standards or criteria for evaluating performance must be consistent and sound. Is the same "benchmark" or measurement applied to each person? And, finally, do we receive timely, adequate and appropriate feedback on how we did?
This same system applies to the performance of a group of individuals who make up a team or an entire organization. Only this time, individuals need to work together to produce output, and issues such as group processes, strategy, information flow and work processes must be managed in order for the team to be productive.
The disciplines of "organizational development" and "performance technology" utilize models like these to help analyze human and organizational performance problems, and improve performance. "Performance management" utilizes the same principles, but focuses on specific organizational and human resource processes such as goal setting, performance appraisal and pay for performance. Career planning, succession planning and progress reviews are often included. Relating back to the performance models, you can see the importance of providing clear direction, selecting and developing competent employees, providing appropriate consequences and frequent feedback.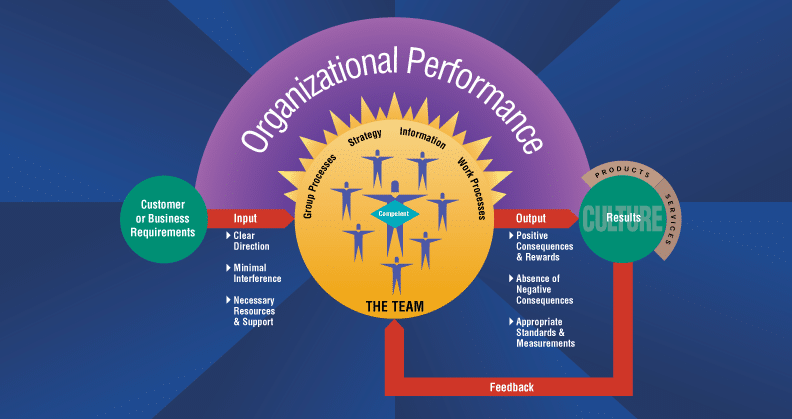 The ultimate goal of organization development, performance technology and performance management is the same – to improve performance. Developing your own competencies, or those of others, is one of the most important requirements of performance improvement. (In fact, it is depicted as the center of both performance models.) Although the focus of our Competency Development Guide book is on developing competencies, understanding the entire human performance system may give you added appreciation for the importance of receiving clear direction on what is expected of you, obtaining feedback of how you are doing, etc.  That is how competencies drive performance improvement.
In summary, developing additional competencies will not guarantee an improvement in performance. Other factors contribute to performance. If you have management responsibilities, pay attention to all of the factors so you're able to create an environment where people are motivated to utilize their competencies. The ideas and tools contained in the Competency Development Guide can help you develop the competencies you need to manage the performance of yourself and others.
What examples do you have of job competency models or competency-based performance management systems producing substantial improvements in organizational results?

For additional information, call 800-870-9490, email edward.cripe@workitect.com
or use the contact form at Workitect.
©2019, Workitect, Inc.