People Skills = Interpersonal Effectiveness 
The ability to notice, interpret, and anticipate others' concerns and feelings, and to communicate this awareness empathetically to others.  Behavioral indicators:
Understands the interests and important concerns of others
Notices and accurately interprets what others are feeling, based on their choice of words, tone of voice, expressions, and other nonverbal behavior
Anticipates how others will react to a situation
Listens attentively to people's ideas and concerns
Understands both the strengths and weaknesses of others
Understands the unspoken meaning in a situation
Says or does things to address others' concerns
Finds non-threatening ways to approach others about sensitive issues
Makes others feel comfortable by responding in ways that convey interest in what they have to say
Importance of this Interpersonal Effectiveness
Interpersonal Effectiveness is a fundamental interpersonal skill. It has two key aspects: (1) noticing what people are feeling, especially when they are not stating this explicitly and (2) showing by your responses to others that you care about their concerns. Interpersonal Effectiveness is essential in influencing, selling, team leadership, and people management. If you are aware of other people's concerns, interests, and feelings, you are in a position to address them and, in so doing, to gain people's support for what you would like to accomplish.
Conduct Structured Behavioral-Event Interviews
Include competencies in this important talent management application. Competency Interview Guides provide an easy-to-follow format for structured, behavioral-based interviews. Each Guide, with specific questions for each of 35 competencies, makes it easy for the hiring manager or interviewer to collect behavioral examples about a candidate's relevant work experiences and accomplishments. The benefits of using these guides include:
Selecting the best candidate. Provides interviewers with questions that measure key competencies that drive superior performance.
Flexibility. Use a guide for each competency in a competency model. Use for individual, team, or panel interviews. Coordinate and centralize interview records in a HRIS.
Customizable. Edit, add, or delete competencies
Systematic. Each question targets a specific competency and the behaviors that indicate the presence of the competency in a person.
Clear Standards. Evaluations and scoring of interview responses provide detailed job-related documentation, helping to reduce potential bias.
Effective. Different interviewers identify strengths and improvement opportunities for each candidate, prioritize the most important criteria, and make an objective decision.
Complete. Includes instruction on how to conduct the interview, and forms to collect and analyze interview responses.
Download the Interview Guide for
Interpersonal Effectiveness
User's Guide
Summary & Scoring Form
More tools to improve the talent assessment and acquisition process
COMPETENCY INTERVIEW GUIDES
One for Each of These 35 Competencies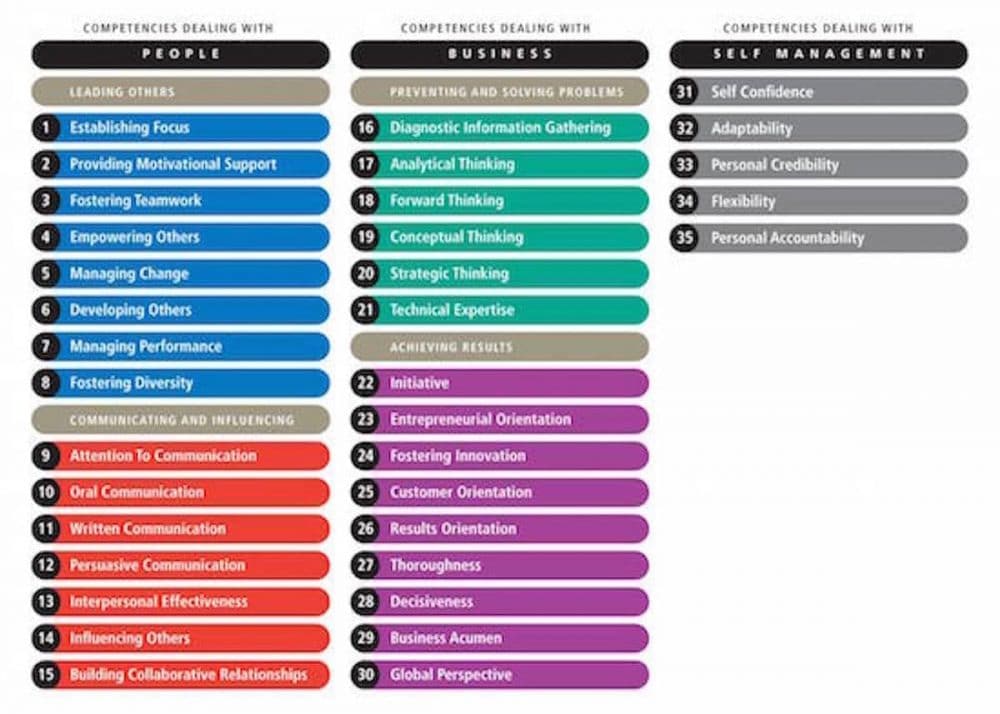 Make these guides available to all HR and non-HR interviewers in your organization with a license that includes a Competency Dictionary license. Contact me for details and cost. Call 800-870-9490 or email ec@workitect.com
_____________________________________________________________________________
SINGLE COPY PURCHASE
Use a Competency Development Resource Guide to develop Interpersonal Effectiveness.
You are invited to join a LinkedIn group that I manage, Competency-Based Talent Management https://www.linkedin.com/groups/3714316 Our members would welcome your involvement in the group.
Sign up to receive the Workitect E-Newsletter. Get valuable news, insights and practical knowledge sent to you every month. Workitect Blueprints keeps you informed about key issues facing today's organizations—from producing superior leaders to creating superior organizations. Sign up here!

To learn more about our products and services, and how competencies and competency models can help your organization, call 800-870-9490, email edward.cripe@workitect.com
or use the contact form at  Workitect.
©️2019, Workitect, Inc.