Using Expert Panels, Focus Groups and Job Analysis Interviews. 
Many small and medium-size organizations want to develop competency models and integrate competencies into their talent management and HR systems. Unfortunately, many are constrained by limited budgets to use consultants or purchase competency dictionaries, software, interview guides, etc. In response to this problem, Workitect developed and began conducting a three-day workshop in 2004 to train internal HR professionals to build their own competency models. More than 1,200 people have attended these workshops and have built models using our methodology.
_____________________________________________________________________________
 The McClelland/McBer Model-Building Methodology
Our methodology for building job competency models is based on the Job Competence Assessment (JCA) methodology developed by Dr. David McClelland, a pioneer in motivation and competency research and testing at Harvard, and by consultants at McBer and Company in the 1970's.
The modeling process starts with superior performers in a targeted job being identified, and then studied to identify the personal characteristics, skills, and knowledge that they possess that enables them to be superior performers. The methods used to collect data for building the model, such as behavioral event interviews and expert panels, are designed to get beneath mere opinions about superior performance and superior performers. _____________________________________________________________________________
Thirty years ago, we conducted research on job competence assessment and created a generic competency dictionary that has been tested and has evolved into a practical, comprehensive, and affordable dictionary consisting of 35 foundational competencies (leadership, management, and professional). Many organizations are now using this dictionary to build models and applications.
Still, many organizations are finding it difficult to launch a competency-modeling project, often due to a lack of time, staff, or budget. To help these organizations, we have taken material from our Building Competency Models workshop and developed a program to enable a competency dictionary licensee to build basic competency models using focus groups, supplemented with optional job task analysis interviews.
The program consists of these instructional materials:
Overview of Competencies and Competency Models (16 page PDF)
            Integrating Key HR Processes (10 page PDF)
            Competencies 101 (Powerpoint)
            The Case for a Competency-Based HR System (Powerpoint)
Planning a Competency Modeling Project (8 page PDF)
Analyzing and Identifying Stakeholders

Stakeholder Analysis Table

Structure of the Plan
Communicating with Stakeholders and Employees
        Worksheet for Planning a Competency Modeling Project (13 page PDF)
Scope of the Project
Organizational Context
Selecting the Approach to Model Building
Building Support for the Project
Deciding on Data Sources
Staffing the Model Building Project
Envisioning the Data Analysis and Model Building
Reviewing and Revising the Model
Collecting Data & Developing a Basic* Competency Model (14 page PDF)            Using Focus Groups and Job Analysis Interviews
General Data Collection Tasks
Primary Data Collection Methods

Job Analysis Interviews
Resource Panels, aka Focus Groups or Expert Panels

Instructional manual on facilitating a Resource Panel
Alternative Methods
     Resource Materials (separate documents and forms)
Competency Requirements Questionnaire
Competency Requirements Questionnaire Tabulation worksheet
Job Analysis Interview for Jobholders Template
Job Analysis Interview for Managers of Jobholders Template
*A full model includes the conducting, analyzing, and coding of structured behavioral event interviews.
Licensees are expected to attend a future public or onsite workshop to learn how to collect and analyze additional data, including structured behavioral event interviews, and to develop competency-based applications.
Guidebook users will be given access to all materials in Dropbox folders.
Word versions of some customizable documents and forms are available.
Phone or live online coaching from a Workitect consultant is available.
THIS PROGRAM IS AVAILABLE FOR LICENSEES OF WORKITECT'S COMPETENCY DICTIONARY.
Contact Workitect for additional information about this program.

To learn more about our products and services, and how competencies and competency models can help your organization, call 800-870-9490, email edward.cripe@workitect.com
or use the contact form at  Workitect.
©️2019, Workitect, Inc.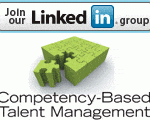 Join LinkedIn's Competency-Based Talent Management group. This group is for HR, OD, training, and talent management professionals who want to network, share experiences, or seek answers about job competency modeling and competency-based HR, talent management, and leadership development.