Built on best practices and decades of research, Workitect offers the most powerful competency framework available today. Learn how to build and implement models within your organization to align your business strategy with your talent strategy.
The Model-Building Methodology Taught In This Workshop
Our methodology for building job competency models is based on the Job Competence Assessment (JCA) methodology developed by Dr. David McClelland, a pioneer in motivation and competency research and testing at Harvard, and by the consultants at McBer and Company.
The modeling process starts with superior performers in a targeted job being identified, and then studied to identify the personal characteristics, skills, and knowledge that they possess that enables them to be superior performers. The methods used to collect data for building the model, such as behavioral event interviews and expert panels, are designed to get beneath mere opinions about superior performance and superior performers. Therefore, subjective data derived through group discussion, voting, or card-sorting are not components of our process.
Read about Competencies and Competency Models, Criteria for a Good Competency Model (including examples of competency models), and Research vs. Intuitive Approaches to Building Models.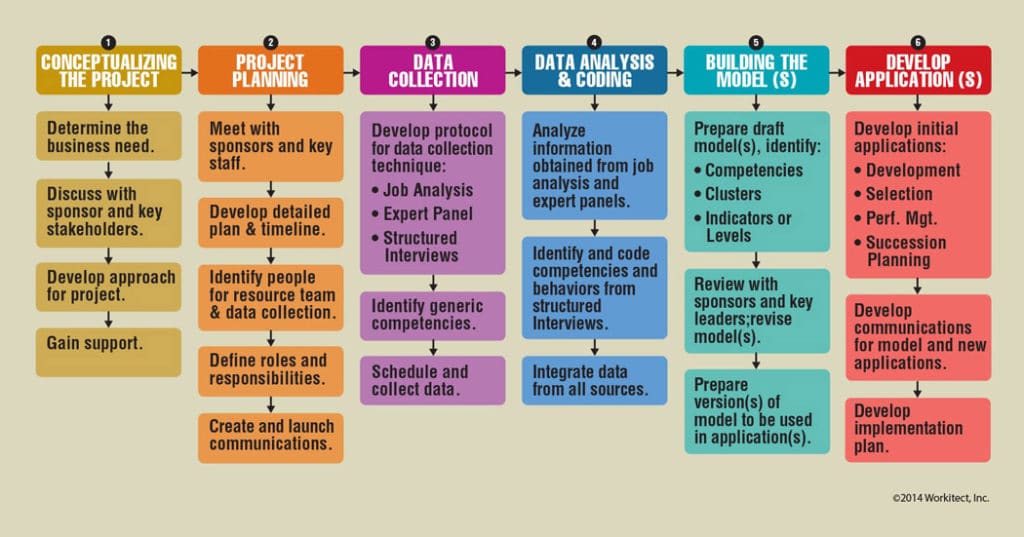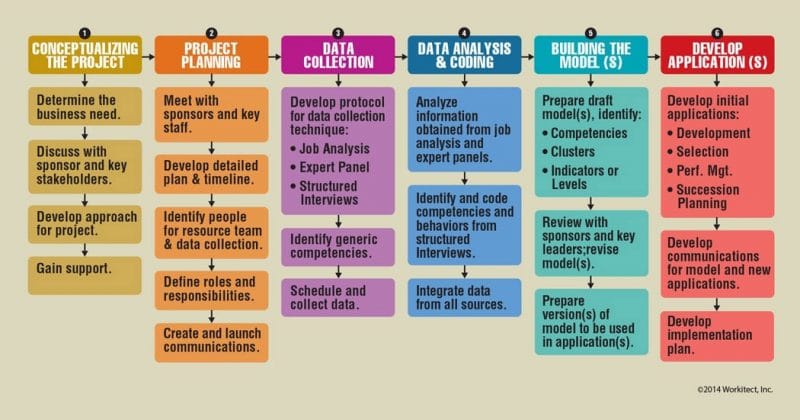 To learn more about our products and services, and how competencies and competency models can help your organization, call 800-870-9490, email edward.cripe@workitect.com
or use the contact form at Workitect.
©️2022, Workitect, Inc.