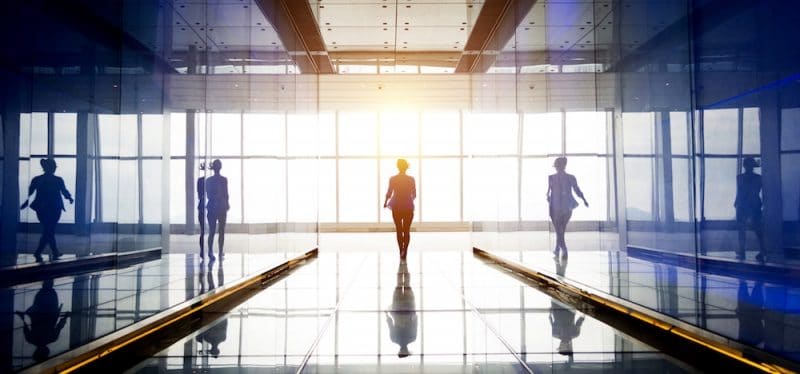 Your HR team is tasked with many responsibilities: recruiting, performance management, coaching and training, compensation, succession, etc. But how do these functions tie in to your business goals? In other words: Is your HR department compliance driven, i.e., focused on independently dispensing services such as payroll and benefits, or is it integrated to your high-level business strategy?
According to HR expert Karen O'Leonard, business-integrated organizations have '40% lower turnover and more than twice the revenue per employee, as compared with compliance-driven organizations'. Additionally, these companies generate higher employee engagement, higher promotion rates, and superior capabilities in workforce planning, including succession.
The grass isn't always greener: The benefits of looking inward
In a recent post, we mentioned how recruiting and talent management processes can no longer focus on a company's immediate staffing needs. The typical idea of posting a job to find a qualified applicant to fill an open position is a passive and ineffective way to build a high-performing workforce. Plus, let's face it: the recruiting process can quickly become very costly, as it has been shown to generate higher turnover rates.
As a result, more and more employers have been tweaking their workforce planning strategy to focus on developing leaders in house, instead of finding promising free agents on the marketplace. In fact, according to a study on leadership development, companies are now investing 14% more resources in developing leaders than they have in years, with a focus on training high-potential leaders, i.e., those individuals who are critical to a business meeting its goals now and in the future.
Show me – and the world – the money
It's no secret that most organizations dream of compensating employees strictly based on performance. While this is difficult to implement as most workers seek a secure and steady salary, a business-integrated talent management process can help you allocate your payroll budget wisely by rewarding high performers. In other words, you still hold the power in driving performance… if you know how to show employees 'what's in it for them'.
One way to achieve the level of performance you seek is to ensure that your evaluation tools are not only intended for your HR staff to assess employees' contribution to your organizational success, but also to identify the results these employees need to generate to get what they want: more money and better career mobility. By being transparent in your remuneration and performance evaluation process, you engage employees and set the roadmap to performance.
Case in point
Digital news publication, Quartz, just recently published an article about a social media startup, Buffer, which publishes the salaries of every one of its employees for the public to see. While this strategy is intended to make operations as transparent as possible, it also serves to explain how management calculates an employee's worth. By creating a transparent formula, Buffer is working to promote long-term engagement with its workforce. And it is difficult to argue that such a transparent map to performance – and higher wages – isn't likely to convince motivated employees to 'get to work'.
The journey to self-reliance
Admittedly, changing your HR processes takes time and some level of investment. Yet, the payoff can be quite high – not only in monetary terms with considerable decreases in turnover costs, but also with respect to employee engagement, satisfaction and performance.
As you may know, at the very heart of an effective talent management and leadership development program are competencies and the first step to improving any workforce planning process first entails understanding the skills required for success in each role, and having the ability to accurately assess the strengths, weaknesses and intent of current employees. It's by bridging that gap between where you are today and where you want to be tomorrow – rather than by filling an immediate void that may not be needed tomorrow – that you achieve success over the long term.
So instead of spending money on non-critical immediate hires, why not invest in training your HR team to better analyze and strategize for future needs?
For further assistance and tips on improving the output of your HR function, please contact us or browse our website for more insights.

To learn more about our products and services, and how competencies and competency models can help your organization, call 800-870-9490, email edward.cripe@workitect.com
or use the contact form at  Workitect.
©️2019, Workitect, Inc.