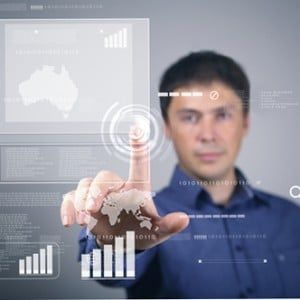 With rapidly advancing technologies, the majority of industries are faced with the double challenge of 1) staying informed and current and 2) effectively integrating new systems, processes and software into existing job functions.
Within the context of an organization, and even more so in terms of human resources and job performance management, this modern reality can prove to be an even greater challenge, as the workforce naturally habituates itself to its acquired skills, while monetary investments needed to provide coaching on new developments seem to grow exponentially.
Even with a renewed workforce of students entering the job market, the tasks and responsibilities pertaining to a job are often not as expected, and the skills required to execute them therefore aren't as perfectly aligned to the candidate as originally conceived.
So how can companies hope to find, attract, retain, and 'update' their workforce with the right technical competencies in their HR processes?
Not your average pyramid scheme
A competency model can be conceptualized as a pyramid, from personal competencies (or soft skills) at the base, to industry-specific and sector-specific skills in the middle, and task-specific competencies at the upper tier.
Competencies considered to be industry-specific are technical competencies pertaining to a very specific domain, role or industry; let's think, for instance, of standards and certifications, core technologies and processing methods, etc. Because they are so technical, it can be extremely challenging for a 'generalized' HR function to both identify and update these competencies over time.
The benefit of dictionaries
Aside from the obvious benefit of providing a starting point and uniform language for the development of a competency model, a competency dictionary is often a crucial source of up-to-date industry-technical skills that will help you optimize your recruiting process and the performance management of your existing workforce.
You can also learn to identify, plan, and implement technical competencies into your competency model at our 1-day Creating Technical Competencies workshop.

To learn more about our products and services, and how competencies and competency models can help your organization, call 800-870-9490, email info@workitect.com
or use the contact form at  Workitect.
©️2019, Workitect, Inc.