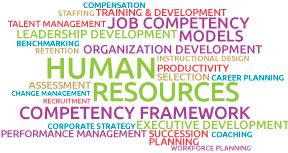 You most likely already know that competencies help define the basic skills employees need to perform their job duties. But did you know that new managers in the human resources function must also exhibit certain competencies in order to exercise proficiency with their own job functions? These include human resource knowledge, understanding of adult learning principals, time management and leadership skills.
If your organization doesn't have a competency model in place to facilitate the growth and development of new management, here's how to address the issue.
The competency connection
It's essential for your new management – especially those who will be heavily involved in training and development – to work closely with your Human Resources staff to implement training at all levels across the organization. Duties can range anywhere from advising on employee development trends to conducting needs assessments to address employee strengths.
The point here is that not only will your new managers be required to use competency-based approaches in their role, but those same competency initiatives must be in place to decide if the new manager is even the right fit for handling these important, previously noted tasks.
Beyond human resource knowledge…
The benefits of a well-trained new manager can extend well beyond basic human resource knowledge or understanding best practices for encouraging employee participation during the development process.
Consider what the following more advanced skill sets competencies can bring about with new management training:
Polished verbal communication skills when it involves facilitating focus groups, seminars or workshops
Empowerment of management, where company goals are actively supported
A catalyst for driving corporate change – management who can draw more willing participation from employees at all levels
A motivator – leading to increased productivity and cost reductions. Management committed to corporate effectiveness as a means of self-improvement
Wish to learn more? Click here to discover how a competency approach can successfully facilitate the development of new management within your organization.

To learn more about our products and services, and how competencies and competency models can help your organization, call 800-870-9490, email info@workitect.com
or use the contact form at  Workitect.
©️2019, Workitect, Inc.