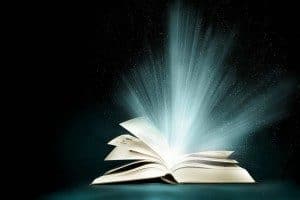 If you've ever used or researched competency models, you probably know that their value is essentially measured with regard to their behavioral descriptors. In other words, the more accurate the descriptors to the roles, functions, objectives and culture, the more value the model has for the organization.
Although these indicators can certainly be – and often times are – adapted from a generic competency dictionary, it's important to remember that when a job role requires specific abilities, then behavioral descriptors must also be highly customized for the model to have any bearing to the recruiting, retention, management and success processes.
Identifying a superior performer within a specific role
Behavioral descriptors indicate patterns considered to be contributory to superior performance in a given job role. As such, a competency's definition represents an ability or trait, while the behavioral descriptor indicates the way in which that ability or trait is demonstrated.
For example, let's say your organization is looking to fill a sales role. In that environment, the competency named "interpersonal awareness" is therefore of great relevance. This is defined as having the ability to notice, interpret, and address customer concerns and feelings. Behavioral indicators for this type of competency that make the most hypothetical sense would include:
Thorough understanding of the interests and concerns of the customer
Ability to anticipate how the customer will react to a given situation
Pro-activity to address customer concerns before they are even voiced (at which point, you have most often reached a critical moment in the customer's "non-buying" decision)
In light of this example, you can now see why it's important to equip your HR or managerial professionals with these precise descriptors in order to successfully recruit, evaluate or even train the right candidate for this sales role using competency models, as a generic competency – in our example, "interpersonal awareness" – may not speak as clearly of superior performance to a recruiter or manager as would our bullet points defining this competency.
Turning generic into specific
Whenever a competency is used, particularly when sourcing from a generic document, it is generally defined. But the work of developing competencies doesn't stop there. These behavioral descriptors must be customized with respect to the role, the organization and the industry.
It is of course very important for an organization that is new to competency modeling to begin the process of developing competency models and indicators with the use of a competency dictionary license. Yet, it's as important – if not more – to then know how to tailor this information to your needs in order to generate considerable value from such an approach.
As a starting point to companies who are new to competency modeling, Workitect offers a dictionary containing a full list of competency and descriptor options, but we also provide support and training to help you further customize this information accordingly. Throughout the year, we hold a variety of workshops around the country to bring you the tools and educational material required to make truly valuable use of your dictionary. Companies in cost-control mode or those requiring a high level of customization may also be interested in our on-site consulting and training sessions. Our consultants travel to your office, at your convenience, to teach your teams all that they need to know to build, implement, and assess their competency models and talent management processes.
Click here if you're interested to learn more about our workshops, or here to read more about our competency dictionary.

To learn more about our products and services, and how competencies and competency models can help your organization, call 800-870-9490, email edward.cripe@workitect.com
or use the contact form at  Workitect.
©️2019, Workitect, Inc.