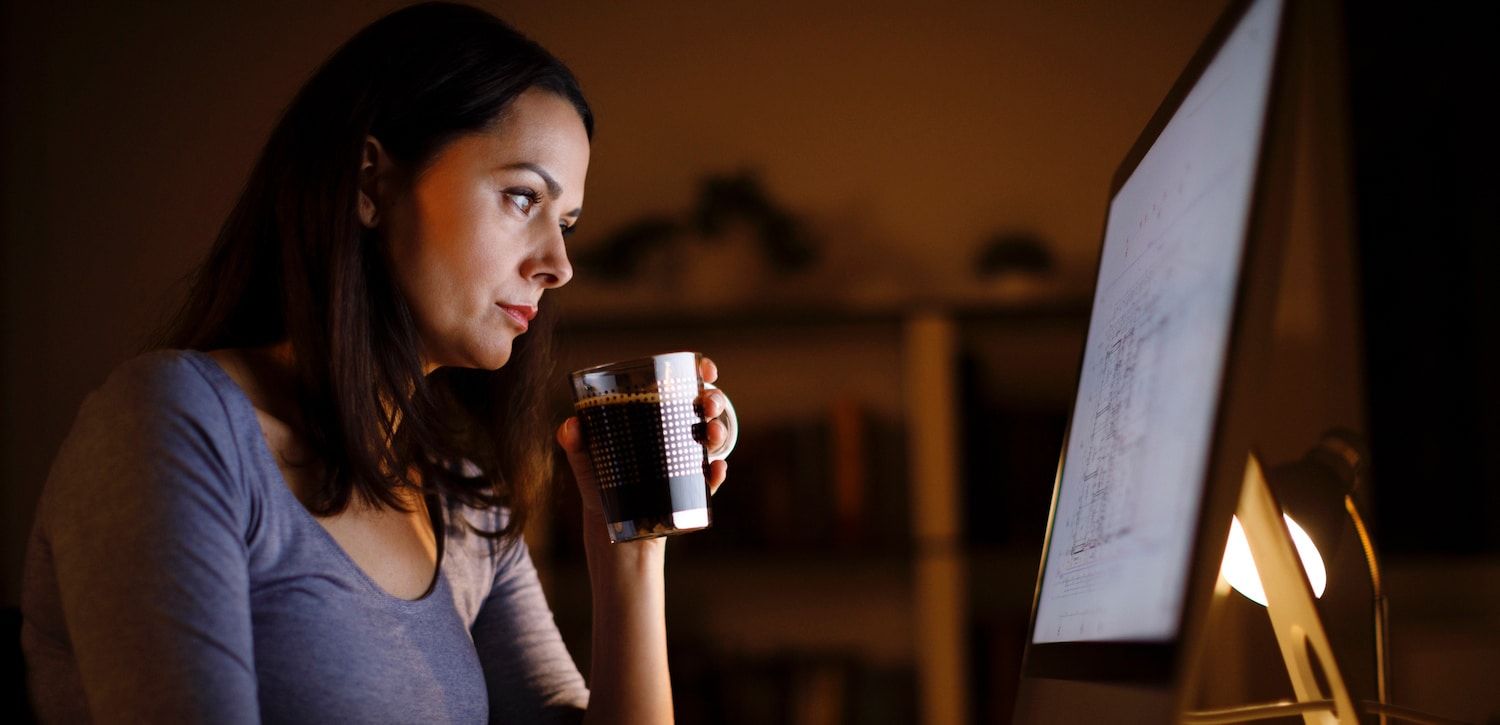 Building Competency Models
October, 2023 Program
Approved for 20 HRCI Recertification Credits

(Modified version of 3-day live workshop)
How and When the Workshop will be Conducted
Each session will be held using Zoom conferencing on Tuesdays and Fridays from 1:00 PM – 3:00 PM EDT. During the first orientation session, the schedule will be reviewed with the participants to determine if any modification can be made to accommodate the needs of the group.
Between each session, there will be 1-2 hours of readings, exercises, and assessments to complete.
Materials will include the full 3-day workshop workbook, contents of the Quick-Start Competency Modeling program, various Powerpoints, and additional handouts and forms.
More details about the program content and benefits of attending can be found on the Building and Implementing Competency Models web page
Participant Feedback – "The workshop is a fantastic blueprint to follow; not a seminar filled with theory and philosophical thought which do you no good in the real world." Director, Talent Management. Read More

Workitect's Six-Step Building Competency Models Process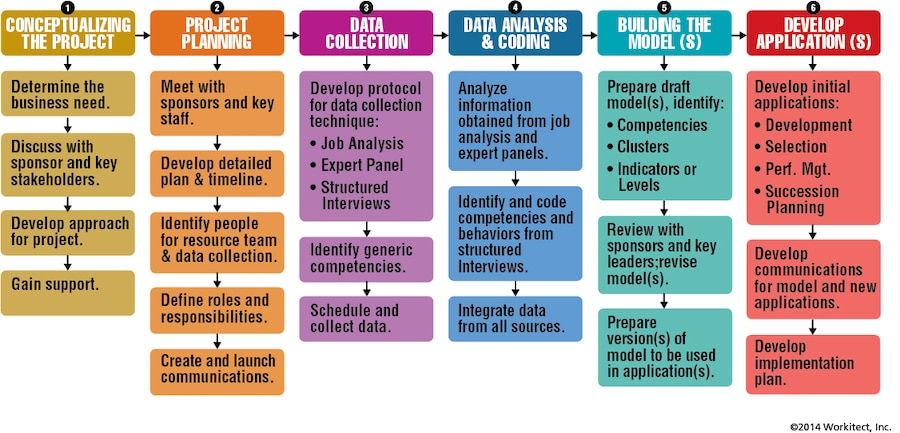 Pre-Workshop Planning & Orientation
October 13, 2023
Review objectives and content of program

Discuss participant's needs and expectation

Consider possible adjustment of program schedule

Determine ground rules for sessions.
Session 1 – Conceptualizing the Project (Step 1)
October 17, 2023
Thinking through the business need
Clarifying the need with the sponsor
Developing an approach
Gaining the sponsors support for the approach
Three approaches to competency model building
Best practices in competency modeling

Project Planning (Step 2)
Stakeholder analysis
Structure of the project plan
Planning Worksheet
Session 3 – Data Collection (Step 3)
October 20, 2023
Data collection tasks
Criteria for Good Model – Job Assessment Process
Primary data collection methods
Secondary data collection methods
Complete data gathering exercises
General approach for analyzing data
Session 4 – Data Analysis and Coding (Step 4)

October 24, 2023
Analyzing data from job analysis interviews
Analyzing data from structured event interviews
Integrate data from all sources
Target data exercise
Coding Exercise
Analyzing data from resource panels
Session 5 – Building the Competency Model (Step 5)

October 27, 2023
Select a set of competencies
Create behavioral indicators
Identify clusters
Prepare draft of model
Review with sponsors
Session 6 – Developing Applications (Step 6)
October 31, 2023
Professional Development and Training
Selection
Succession Planning
Discussion on specific applications
Session 7 – Individual Consulting Assistance
To Be Scheduled
In separate meetings, each participant (or project team) reviews their planned project, implementation plan, challenges, issues, etc. and receives consulting help from Workitect consultant.
Instructor/Consultant/Coach
Richard Gerlach
Vice President, Consulting and lead instructor for the highly-rated Building Competency Models workshop.
He has thirty-five years of experience in leadership and executive development, training, human resources, and organization development. Formerly, held senior leadership positions with Ryder System, Inc. (Group Director-Organization Effectiveness and Human Resource Development), Pabst Brewing Company and Ryan Homes, Inc. He has extensive experience in developing competency-based performance management, selection, assessment and management development processes. Master's Degree in Management from the University of Southern California and Bachelor's
Workshop Fee
$1,260 for each participant from an organization with a Workitect Competency Dictionary license. ($2,100 for each participant from an organization without a Workitect Competency Dictionary license)
Calendar Schedule
Pre-Workshop Orientation – October 13, 2023
Session 1 – Conceptualizing the Project – October 17, 2023
Session 2 – Project Planning – October 17, 2023
Session 3 – Data Collection – October 20, 2023
Session 4 – Data Analysis and Coding – October 24, 2023
Session 5 – Building the Competency Model – October 27, 2023
Session 6 – Developing Applications – October 31, 2023
Session 7 – Individual Consulting Assistance To Be Scheduled
Registration
Register online, contact Ed Cripe at ec@workitect.com or 800.870.9490